Texoma Hamarama
October 26, 2024
Thanks for a great 75th Annual Texoma Hamarama!
Mark your calendar for Ham Holiday 2024 on July 26/27, 2024, and Hamarama 2024 on October 26, 2024.
We hope to capture all of the pictures of the ballroom dancing, past events, speakers, etc., that YOU might have.
Please CONTACT US to pass along your exciting memories.
Texoma Hamarama 2024 Information
A hamfest is a meeting of people interested in Amateur Radio. Hamfests offer exhibits, forums, and fleamarkets for Amateur Radio operators or "hams." The 2024 Texoma Hamarama Hamfest will be held at the Ardmore Convention Center, 2401 N Rockford Rd, Ardmore, OK 73066. Click here for directions.
Tickets for admission, raffle tickets, flea market tables, non-ham raffle tickets, and scholarship donations are available online at https://hamarama.org/tix/. Click this link to order yours today!
Hours of Operation
Friday, October 25th – Vendor and flea market setup only from 12:00 noon to 5:00 p.m.
Saturday, October 26th – Setup starts at 7:00 a.m. Open to all from 8:00 a.m. to 3:00 p.m.
Pre-Registration Prize Drawing
If you pre-register and buy your tickets before the hamfest begins, you will be entered into a drawing for a Buddi-pole antenna system!
The 2023 Buddi-pole antenna Pre-Registration winner was Vonnie Meritt KE5RKC. Congrats, Vonnie!
Special Raffle Package Drawing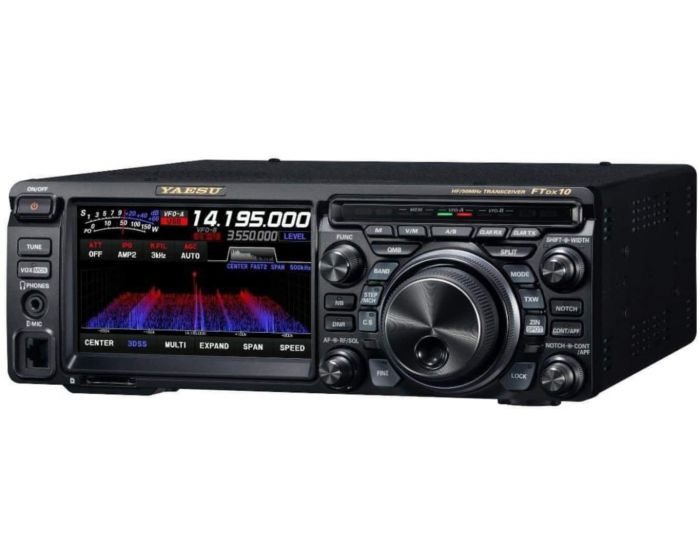 The 2024 Special Raffle package is a full-blown Yaesu FT-DX10 Operating Package. This 100-watt radio includes a built-in antenna tuner, a 30-amp power supply, and more. Only 300 $20 tickets will be sold, so get yours while they are available.
The winner of the 2023 Special Raffle ICOM 705 package was Eric Chambless K5OD – Amarillo, TX. Congrats, Eric!
Hourly Raffle Drawings, Grand Prize Drawings, and More
Hourly Prize Drawings
The hourly prizes for 2024 will be announced soon, and the drawings start at 9:00 a.m. You must be present to win these prizes. The 2023 prizes were: Wolf River Coils SOTA Special Antenna, Alpha Delta 4-Position Antenna Switch, TekPower TP305WI 30 Amp DC Power Supply, Icom IC-V80 2M HT, Yaesu FT-70DR C4FM Fusion Dual Band 5W HT Transceiver, Quansheng UV-K6 UV-K5(8) Walkie Talkie, ARRL Gift Certificates, and Hamarama Bucks – valid at all show vendors. The hourly winners are:
9:00 a.m. – Wolf River Coils SOTA Special Antenna – Shelley Stevans KD5CCI
10:00 a.m. – Alpha Delta 4-Position Antenna Switch and $25 Hamthreads gift card – Kenneth Eppler AD5CC
11:00 a.m. – TekPower TP305WI 30 Amp DC Power Supply and $25 Hamarama Bucks – Lyndle Smith KI5JTT
12:00 p.m. – ICOM IC-V80 2M HT and $25 Hamaram Bucks – Mike Rockey KE5EQC
1:00 p.m. – Yeasu FT-70DR C4FM Fusion Dual Band HT – Kevin Grantham N5KRG
2:00 p.m. – Quansheng UV-K5(8) Walkie Talkie and $50 Hamarama Bucks – Tim Maloney KA7NWT
Grand Prize Drawing
The 2024 Grand Prize drawing will be held at 2:30 p.m. for a Yaesu 710 AESS 50 MHz-HF radio.
The 2023 Grand Prize winner of the ICOM 7300 was Toby Roberson KO5T – Grandview, TX. Congrats Toby!
Non-ham Prize Drawing
The 2023 Non-Ham Prize, a flat-screen television, was won by Tim Long N5DWV.
Martin won the 2023 Non-Ham Prize for kitchen dishware.
Tickets
Purchase your tickets online for a $2 savings, or buy them at the door.
Prizes will be announced and will be displayed at the hamfest.
Rules
Vendors
Main Trading Company from Paris, TX, will have various radios and accessories onsite.
Lunch On-Site
Sophie's BBQ will have food and refreshments available onsite starting a 10:00 a.m. Their pulled pork or brisket sandwiches are great!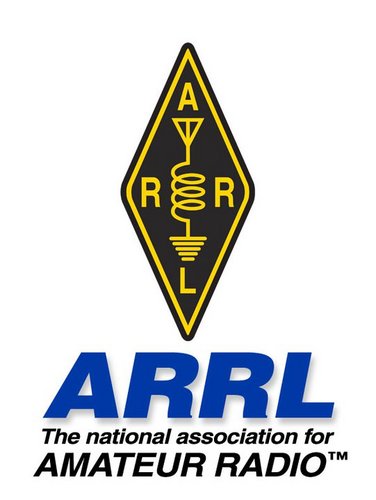 Buy/Sell/Trade Your Ham Gear
Tables are available for $15 online or $20 at the door.
Bring your used ham equipment to sell or browse the treasurers brought by others.
Forums
This is the 2023 Forum schedule. Check back for the 2024 schedule.
Save $2 per admission ticket when you buy online today.
(The pre-registration discount ends at Midnight on October 24, 2024)