2024 Special Raffle – Yaesu FT-DX10 Operating Package
This special raffle consists of the following spectacular Yaesu FT-DX10 HF-50 MHz operating package. This 100-watt HF radio has a built-in automatic antenna tuner, an external 30-amp power supply, an antenna, coax, and more. This package is valued at well over $2,500. Raffle tickets are only $20, with only 300 tickets sold.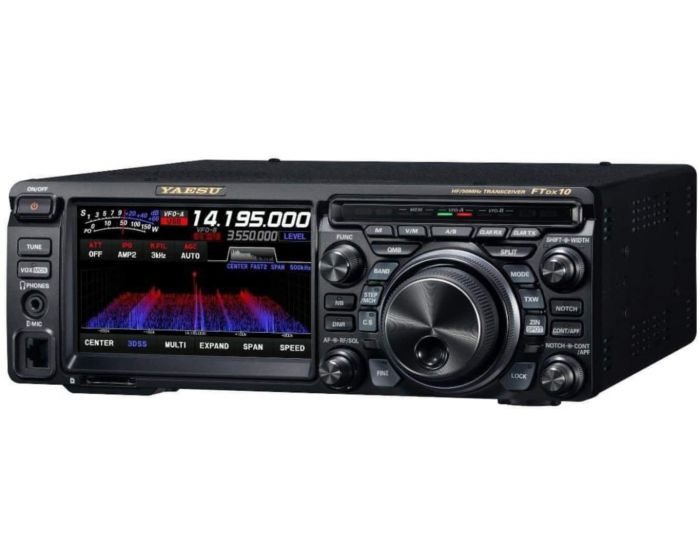 All of this is assembled, tested, and ready to use. This full-blown amateur radio station contains everything you need to operate on the HF bands. You can use the microphone to operate either SSB or FM. The Morse Code CW key will let you run CW smoothly. You can plug your computer into the USB connector to operate all digital modes. This 100-watt radio includes a built-in antenna tuner and a 30-amp power supply.
The winner of this prize does not have to be present to win, and the winner will be announced at the 2024 Texoma Hamarama Hamfest.